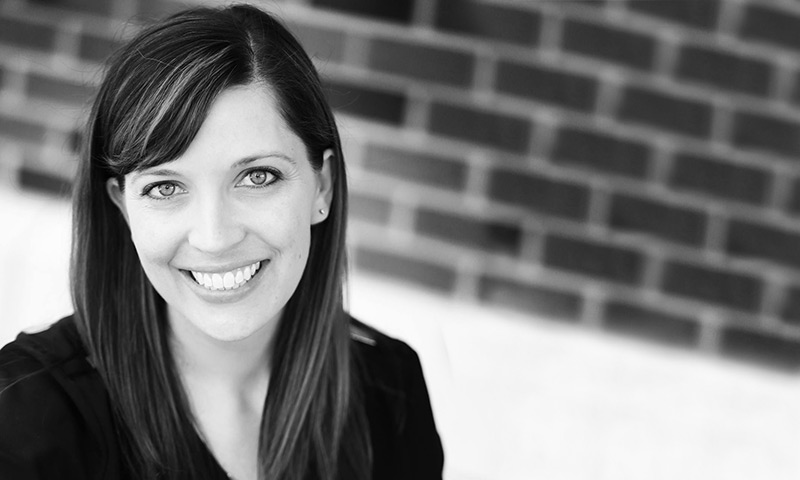 Dr. Jessica Johnson
Dr. Johnson is a Kansas native, who grew up down the road in Baldwin City. She graduated from Baldwin High School where she played basketball and ran cross country and track, and then graduated from Baker University with a degree in Molecular Bioscience. She earned her dental degree from the University of Missouri-Kansas City (UMKC) and then completed a one year Advanced Education in General Dentistry residency program, also at UMKC.
During her residency, Dr. Johnson received training in dental implant placement and restoration, TMJ treatment and therapies, surgical extractions and ridge preservation, cosmetic dentistry, Invisalign, and fabricating complex dentures. She brings a variety of general dentistry procedures to Ottawa and its surrounding communities. In 2017 she became the owner at Ottawa Kansas Dentistry.  Dr. Johnson is a member of the Kansas Dental Association, American Dental Association, & Fifth District Dental Society.
"My dental philosophy is to provide my patients with comprehensive dental care that will set them up for long-term success in their oral health. I believe in preventative dental care, and I strive to always provide exceptional quality to each and every patient, all while building an enjoyable doctor-patient relationship.  I look forward to caring for your smile."
Dr. Johnson has been married to her husband Taylor since 2012, and they have 2 daughters, Emery & Olivia.  In their free time, the Johnson family can be found cheering on the Kansas Jayhawks, cooking and trying new foods, swimming in the backyard, or brewing beer and wine. The Johnson's also have two cats, Java & Perl, who are spoiled members of the family. She also enjoys reading a good book and usually has 2-3 books in the works.
Dr. Johnson is a proud member of the Ottawa Rotary Club, Ottawa Chamber of Commerce and PEO Chapter CK.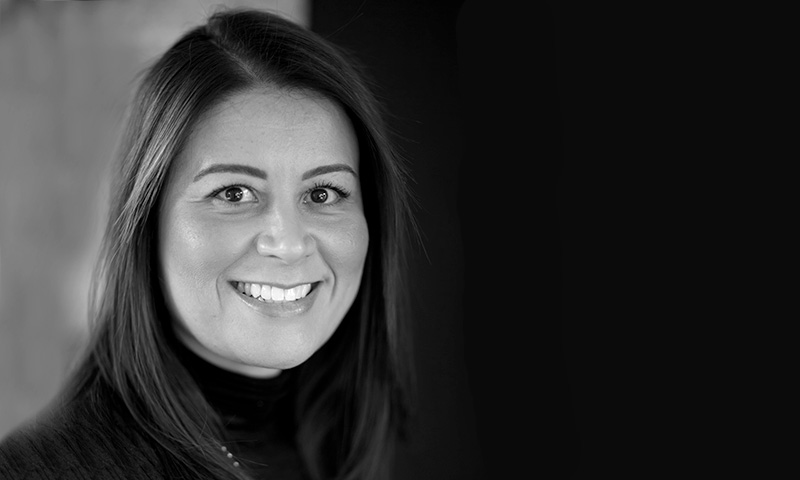 Dr. Auld's dental career started in her homeland of Sao Paulo, Brazil. Following high school graduation, she attended a five year program at the University of Mogi das Cruzes School of Dentistry, in Sao Paulo, and graduated with honors.  Upon graduation, she worked at a private dental practice, in addition to volunteering dental work for the Rotary Club of Sao Paulo to help the underserved population. After relocating to the United States, she attended the University of Missouri- Kansas-City School of Dentistry for 3 years in order to obtain her U.S. and Kansas dental license.
In August 2007, Dr. Auld joined the dental practice of Dr. Steven Thompson, who became her mentor and whose dental philosophy of treatment she follows to this day. She continues to practice dentistry at the same office, Ottawa Kansas Dentistry, and now has the pleasure of working for Dr. Jessica Johnson. Dr. Auld feels very fortunate to have the opportunity of working with great dentists throughout her dental career.
Dr. Auld had the honor of accepting the Ottawa Herald's "Best of the Best" Dentist award in 2015, 2016 and 2017. She attributes her achievements to hard work and the support of her amazing family, friends, patients and co-workers.
She is an member of the American Dental Association, Kansas Dental Association, and Fifth District Dental Society. She enjoys keeping up with the latest dental technology, procedures, and materials. Dr. Auld also participates in Donated Dental Services organizations.
"I truly believe dentistry can not only change a person's smile, but can also change their lives by improving their confidence, self-esteem and health. The expression on someone's face when they see their new smile is very rewarding. My goal is to build relationships with my patients and help them maintain a beautiful and healthy smile", says Dr. Auld.
Dr. Auld enjoys traveling, reading, dancing, and jewelry making. When not practicing dentistry, you will find her spending time with her family and friends.

Judy Broyles
Office Manager

Pam Collins
Patient Coordinator

Julie Maxwell
Registered Dental Hygienist

Elley Atchison
Registered Dental Hygienist

Kirsten Vietze
Dental Assistant
Candace Buck
Registered Dental Hygienist
Rachel Webb
Registered Dental Hygienist
Michelle Foster
Dental Assistant
Alecia Abbott
Sterilization Assistant